Bloodbath
We are in the middle of a bloodbath phase for gold which I noted in the last weekly report. Bloodbath phases tend to run between 3-8 days and we are currently on day 5 and so a daily swing at this point would be the first thing to look for.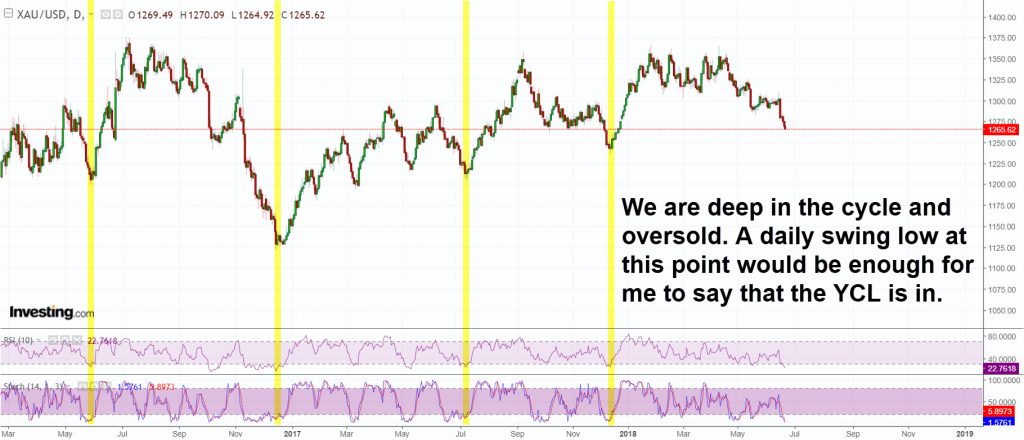 As of now, silver is trying to break out to the downside from the triangle it's been in for months. This will be a false breakdown which will create a lot of fear and possibly even big momentum downwards. I don't think that gold will break the December low, but silver just might. Either way, if one wants to play safe, you can wait for a swing low in gold to buy in, but I think we are close enough already to go long.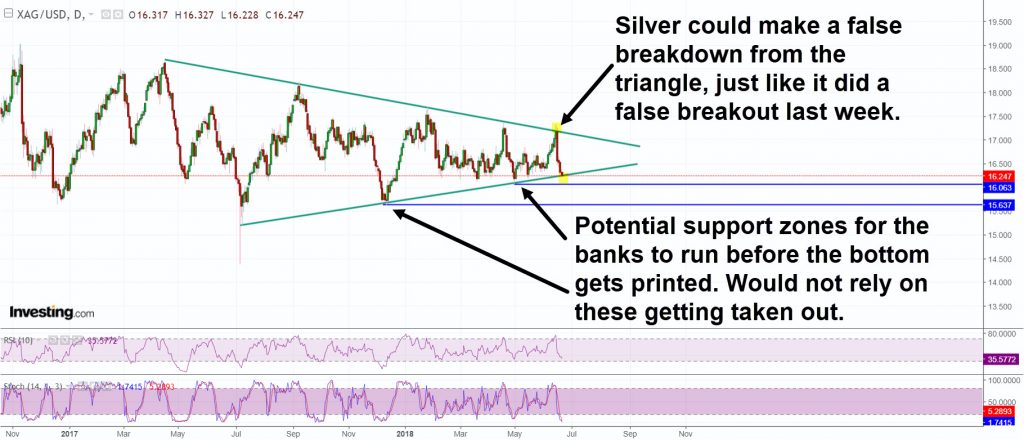 This week, I have been buying back to the silver futures options I sold last week. This is going to be the best time of the year to buy gold, silver and the miners, one should not miss out of that. I'm going to keep adding to the silver futures options position daily from now on.
To receive instant notifications on new posts, follow SKAL Capital on Twitter.