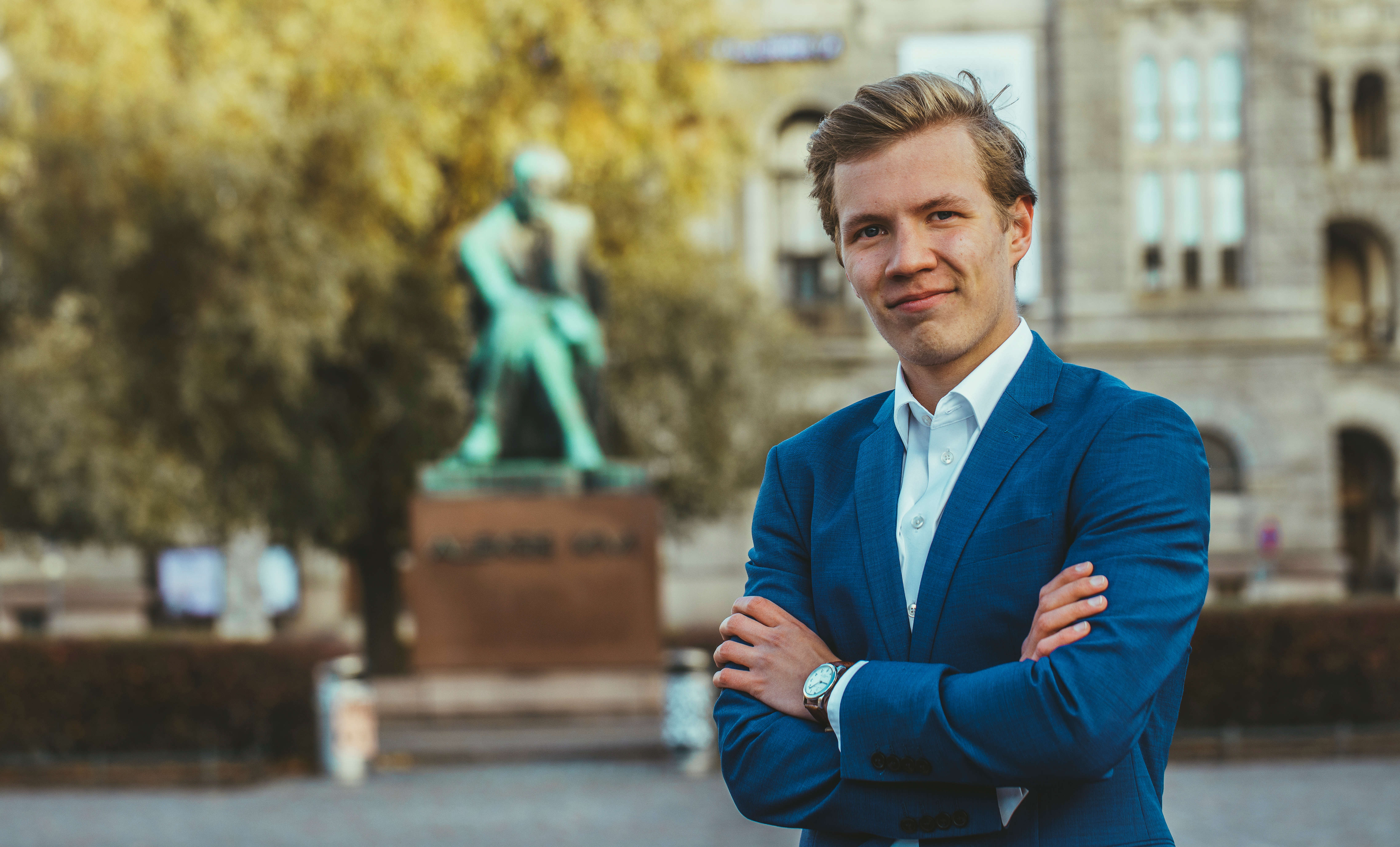 Sam Laakso is a proud Finn who is truly passioned about gold. Sam has been interviewed by both local and international news agencies and is a regular guest in podcasts and radio shows focusing on investing and precious metals. Sam possesses extensive knowledge about gold and gold markets—knowledge which he has gained both through his profound academic research and first-hand working experience. In his current occupation, Sam leads Voima's gold sourcing unit Voima Miners working closely together with refineries, mining companies, and gold recyclers.
Sam is also an experienced professional in both exchange traded and Over The Counter derivatives as well as trading platforms. Sam has been investing since he was 15 years old trading stocks, bonds, ETFs, currencies, commodities, options, futures and other derivatives, private equity, structured products as well as gold and silver. Sam holds a degree in Finance and Economics from the Haaga Helia UAS and has also studied business in the Hang Seng University of Hong Kong. Sam's career in finance began by landing an internship, during the first year of his studies in Haaga Helia, at a Dutch equity and derivatives broker. The internship sent Sam to Amsterdam for three months in the summer of 2017. From that moment onwards Sam has been continuously expanding his knowledge in finance, markets, and gold through work.
During Sam's studies in Hong Kong in 2018 Sam began writing his internationally recognised Thesis called The future of Gold from 2019 to 2039. The research paper was released in the spring of 2019. Since then, Sam's Thesis has been downloaded thousands of times all around the world and quoted by some major news agencies in Europe as well as numerous podcasts.
Sam Laakso—Head of Voima Miners
As mentioned, Sam is currently working as the Head of Voima Miners at Voima. The unit sources gold and other precious metals from miners and recyclers worldwide. Sam is responsible for the unit's success and developing solutions based on customers' needs. You can read more about Voima Miners here.
Throughout his career Sam has been performing countless speeches to live audiences both small and large, largest of which have had over 1.000 people listening. Most of his talks have been focused on gold and precious metals but Sam has also performed live presentations about economics, market analysis, and trading platforms. One could say that Sam is also one hell of a speaker.
You can follow Sam on Twitter or reach out to him through LinkedIn. He is also more than happy to talk with you via email sam.laakso@voimagold.com

The views expressed on this website do not represent Sam's employers.