Weekly Report November 5
For new readers of the blog, I recommend reading the terminology page before the weekly reports.
Oil
I was not expecting oil to signal a failed daily cycle yet that's what we got in WTI last week. This has been the longest daily cycle in WTI for at least 2 years and so oil should form a DCL any day now. The picture in WTI is getting a bit troubling but as I noted in the October 6th Weekly Report Brent has been leading the cycles for this year and as of Monday morning Brent is in good position to form another daily swing.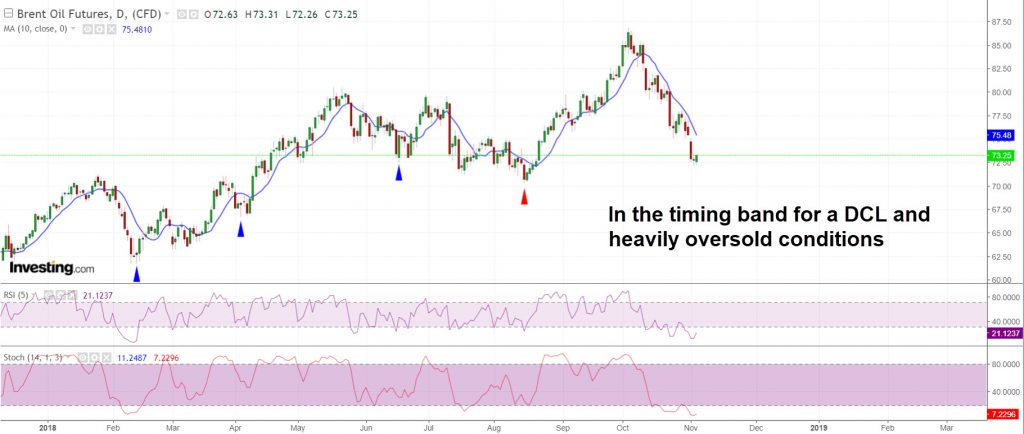 We should get a small relief rally early this week as WTI has had 5 down days in row. I think that stocks have formed their ICL which should give oil some tailwind.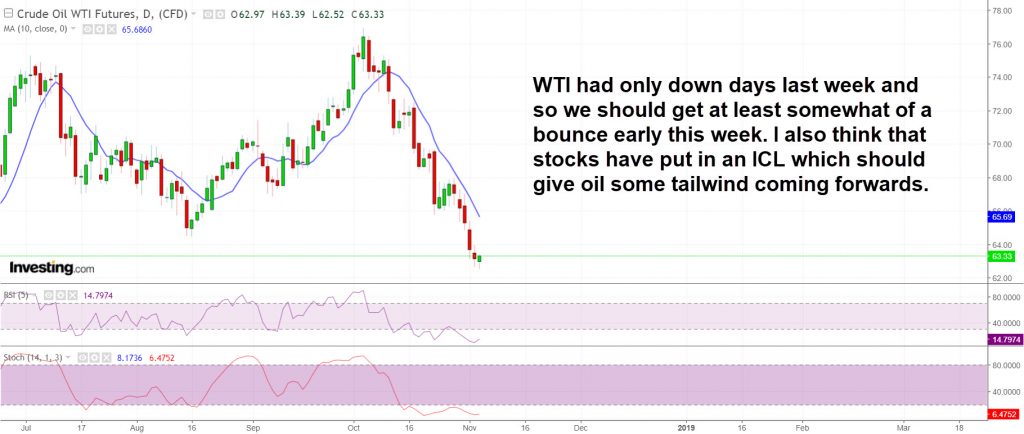 It is important to adjust to the new data. Last week the picture in crude was still fine but now we have a failed daily cycle. It could be that we are in process of putting in an ICL but I'll wait and see the next daily cycle before determining the correct weekly count. Brent is still holding above the August low and so we have some mixed signals at the moment.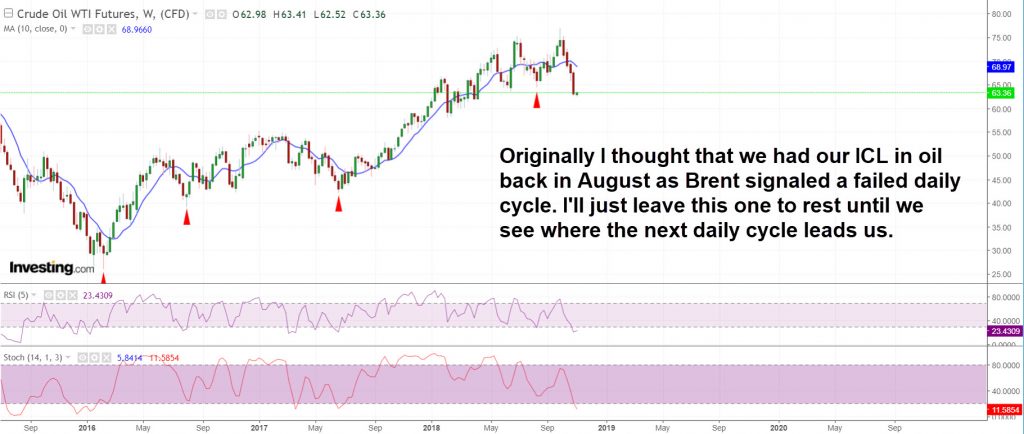 Commodities
As oil is in process of producing at least a DCL it makes sense that the CRB is also in process of putting in a DCL. It's possible that CRB put in its DCL last week as we have a daily swing low in place. CRB is far from the August low which suggests that the correct cycle count in oil should be read from Brent.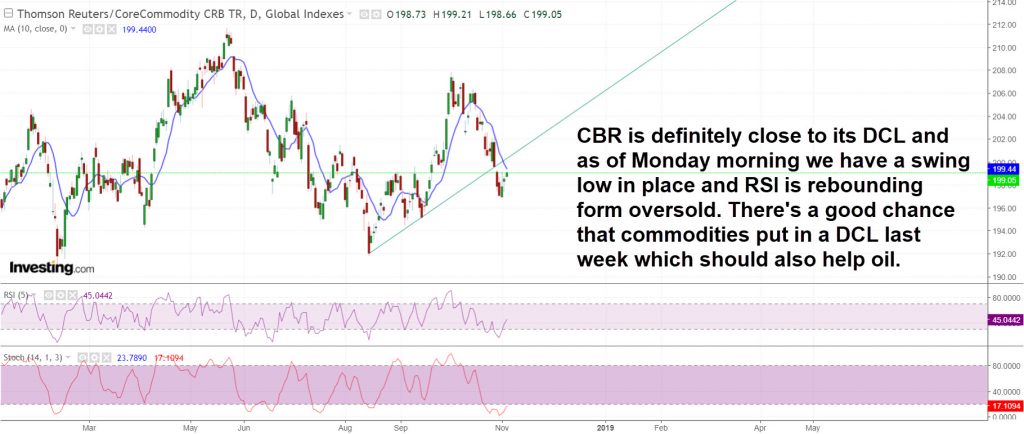 Many of the components in CRB have also been moving into their DCLs lately and at least copper and natgas have been forming bull flags for weeks. As of Monday morning natgas is up close to 8% and has confirmed a breakout of the flag. I'm expecting copper to break higher from its flag later this week.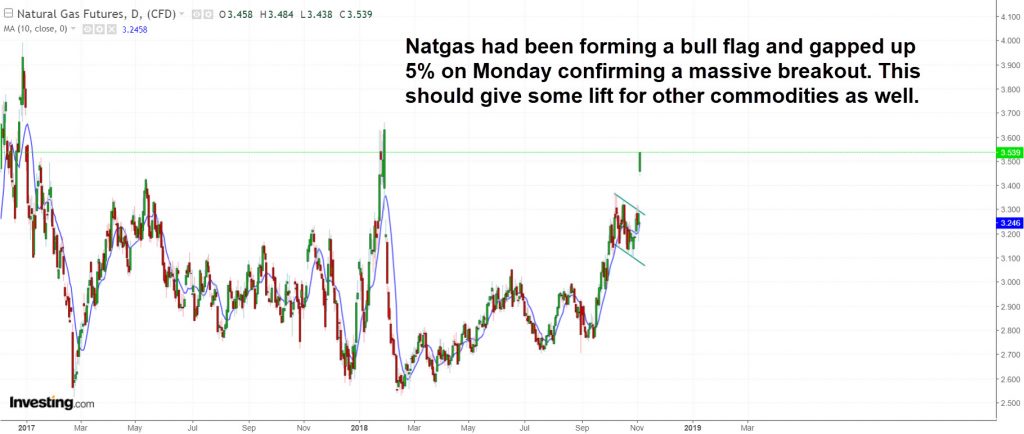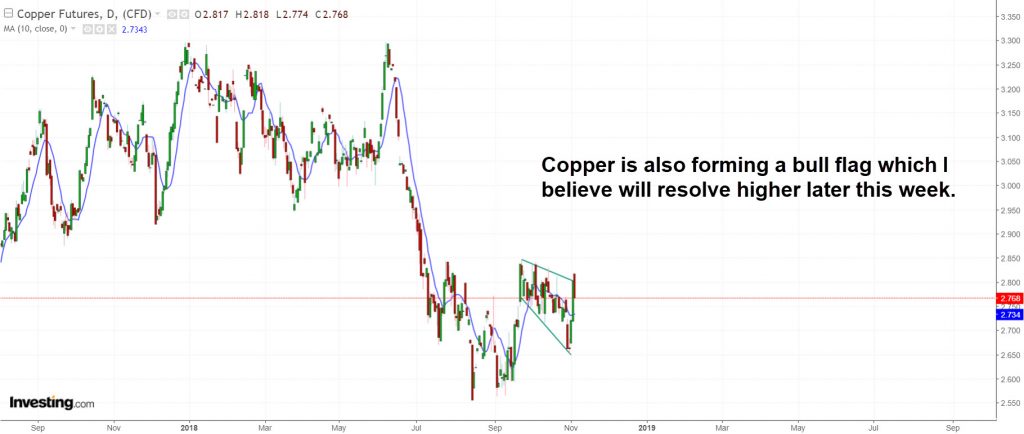 Dollar
I'm still looking for an inflationary wave rather than slowing inflation towards the years end as some analysts are predicting. I believe strongly that we'll see a big wave in inflation next year but the question at the moment remains whether inflation will pick up this year already aka whether dollar will start moving lower.
Currently the dollar is most likely moving down to a DCL and the next daily cycle will determine whether inflation picks up this year already.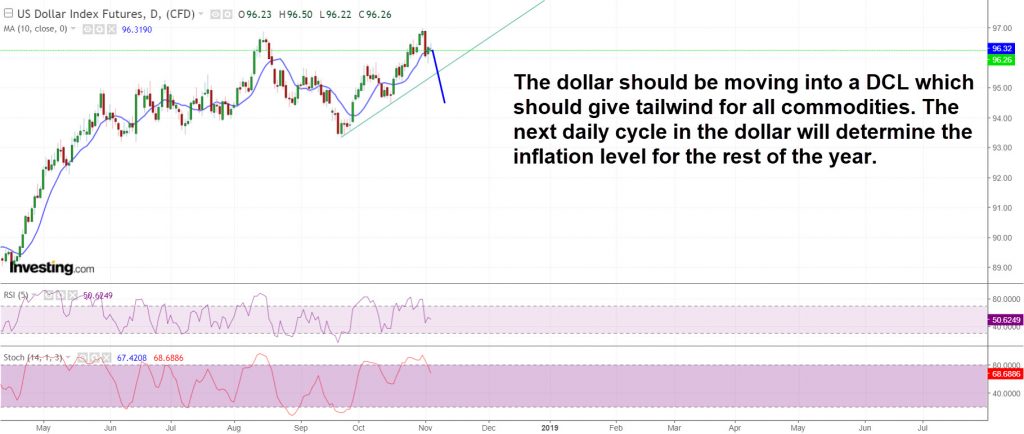 The big picture remains unchanged. I believe that the dollar is in a new cyclical bear market and thus we should see lower lows next year as we saw this year.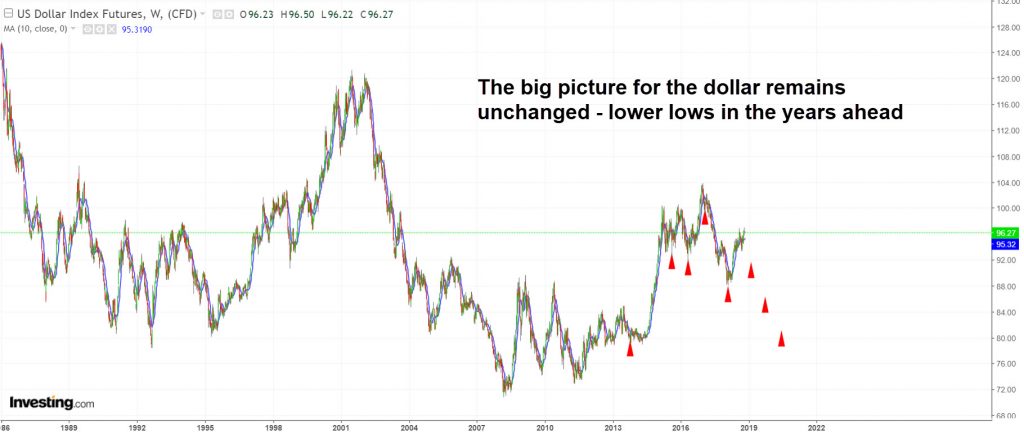 The euro hedgers have neutralized their positions from record short and are netting on the sidelines.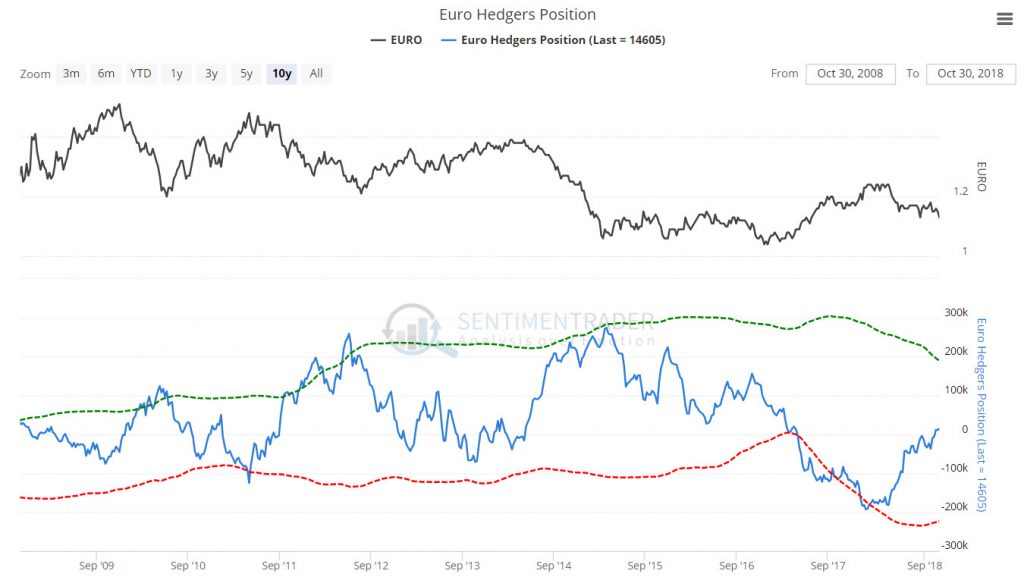 Source: Sentimentrader.com
Gold
Gold had a large pop last week and is probably in the advancing phase of a new daily cycle. This should be an explosive one, otherwise the intermediate cycle is starting to run mature and risks left translating.
I happened to notice that XAU/EUR has been showing a lot clearer picture from a cyclical point of view. There's no question that XAU/EUR is in the advancing phase of its intermediate cycle and has been moving higher aggressively as it should.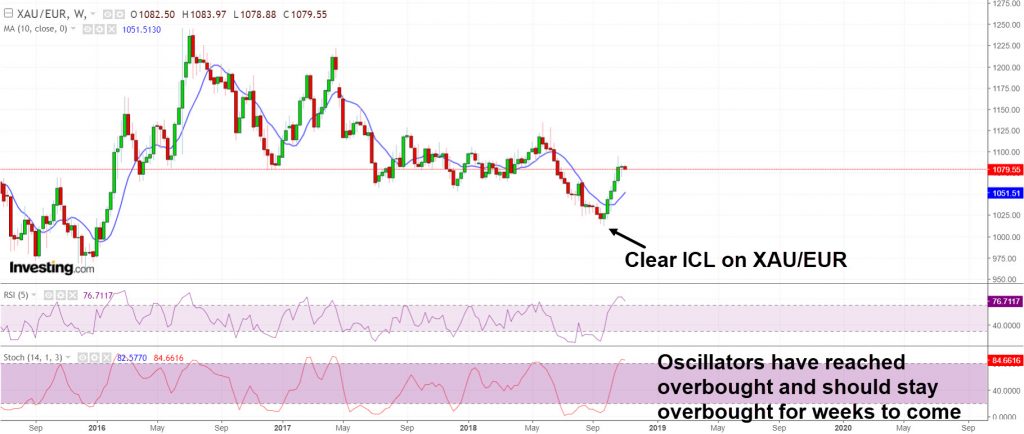 Silver has been coiling for X weeks now and last week we saw a false breakdown into a presumable DCL. I tend to think this is bullish but for now it all comes down to whether the dollar is ready to roll over towards new lows.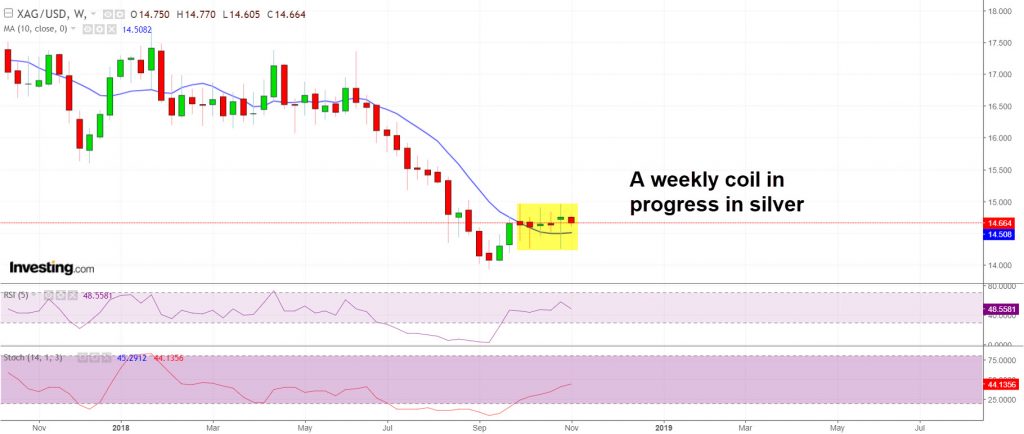 To receive instant notifications on new posts, follow SKAL Capital on Twitter.