Daily Report July 31
Just a quick update for commodities and currencies.
Now that it looks like Trump is going to step away from the EU tariffs, there should be no reason for the ECB to keep pinning down on Euro which it has been doing since early June. As a result of this, the euro was pushed into a basing pattern which seems to be nearing its end.
We are in a major pivot point for a lot of hard commodities as well as, oil and EUR/USD. The dollar index is still signaling negative divergence which I suspect will signal a top for this bear market rally.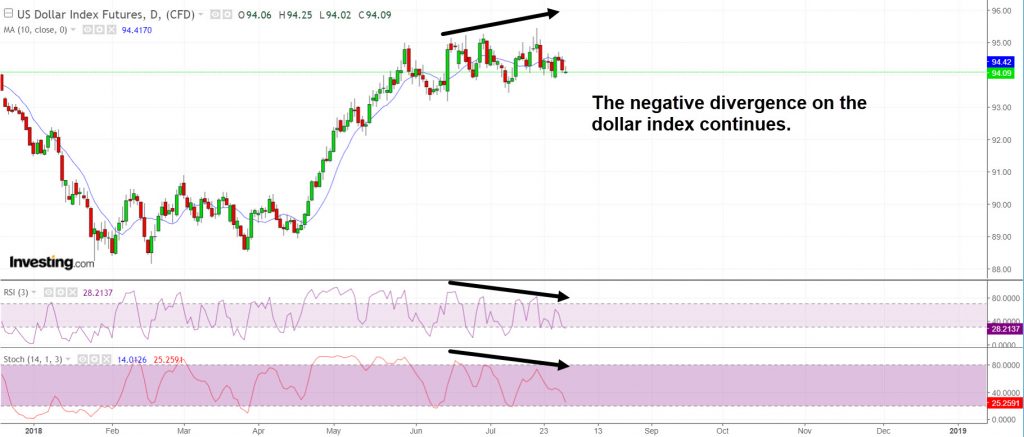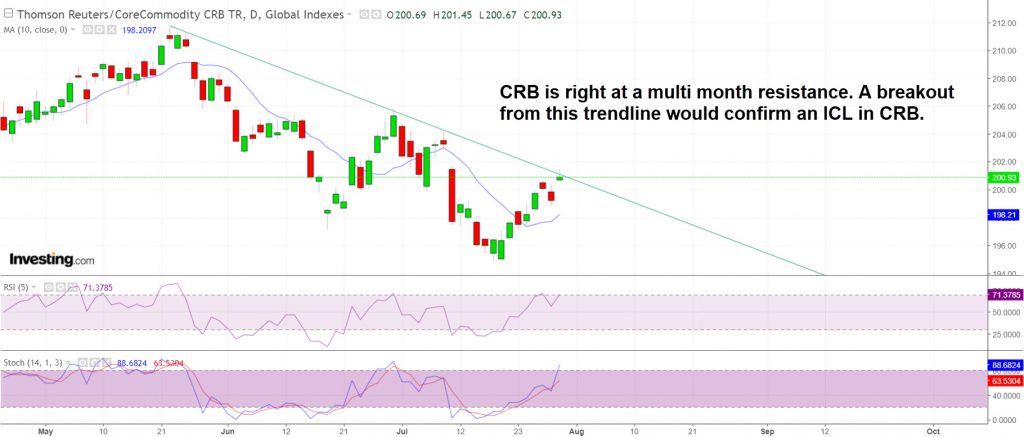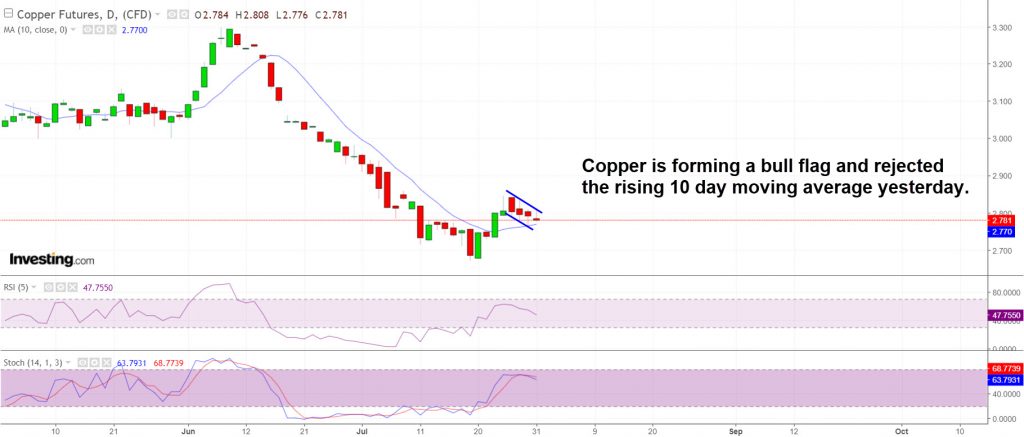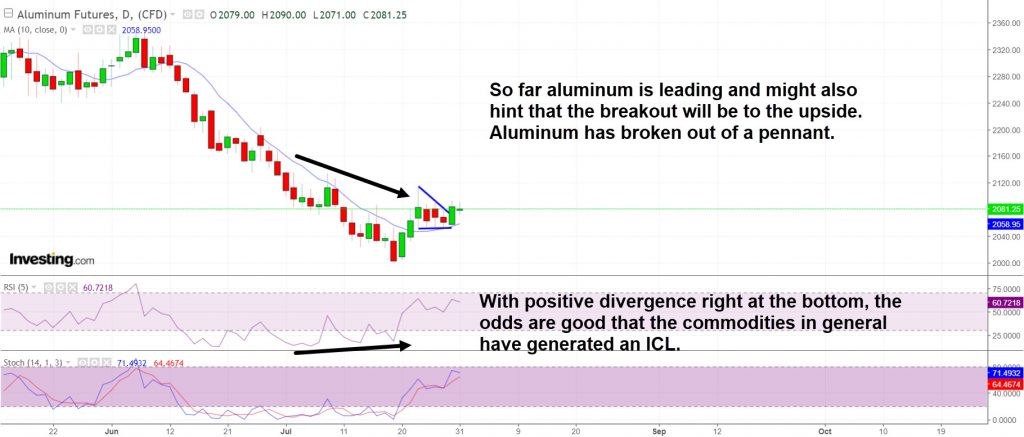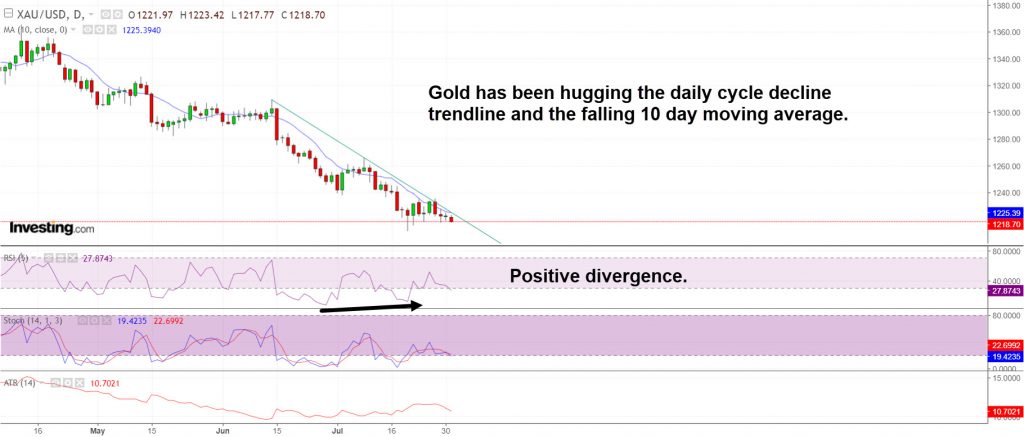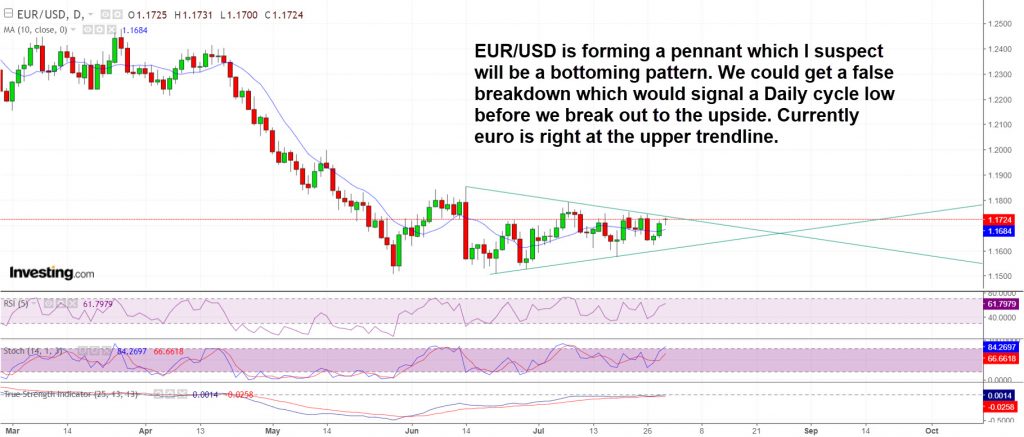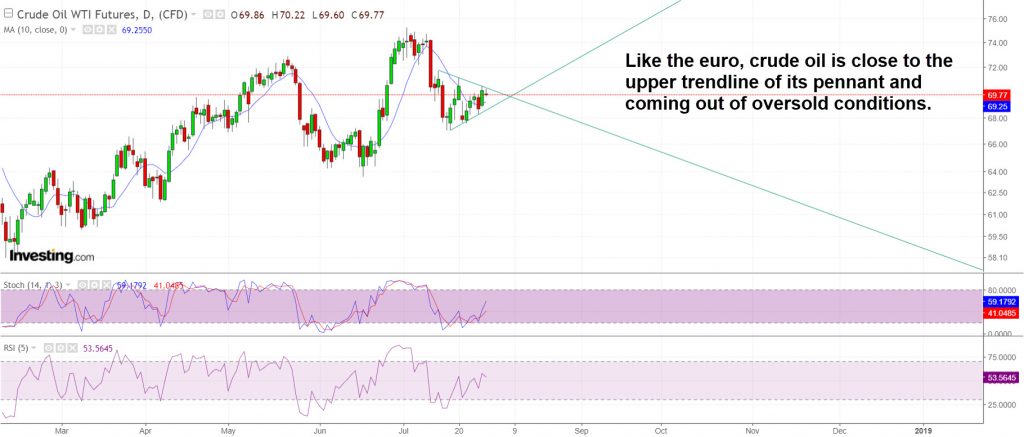 The Euro could still be due for a daily cycle low as the low on 19th of July didn't really qualify for a daily cycle low. Then again, the euro could just break out from the basing pattern this weeks and we'd be off to the races for the euro and the commodities sector including gold and other precious metals. The cycle count in currencies is a mess and so the outcome could be anything for now before we break to one side or the other in EUR/USD.
It all comes down to the currencies. Euro is in a bull market and so it should breakout to the upside from the basing pattern. We have a chance for that this week and if we go down to make a daily cycle low this week, I suspect we'll get another chance for a breakout next week. 
I bought yesterday some out of the money calls for oil just in case we are to get the 100% YoY gain that has been more than a rule since the 70s for US recessions. As can be interpreted from the previous phrase, the crude oil calls are "in case of a recession" type of a trade and I'm not putting much of my capital on the trade. Statistically we are due for a recession in the US, gold is in a bull market for now at least and the dollar is still in a 30+ year secular bear market. I suspect that we also started a cyclical bear market in January 2017 which should run in total for 6 to 8 years. The next 3 year cycle low in the dollar is due next year and so we should see the dollar index making new lows below 88 in 2019. There are also some micro level indications that consumer consumption is slowing down in the US. For example, Starbucks has signaled stagnating growth in sales and so on.
This could also be a good spot for some straddle trades for commodities. Short time horizon on the short side and longer time horizon on the long side as that's where I expect commodities to go once the dollar break down and continues towards an ICL.
To receive instant notifications on new posts, follow SKAL Capital on Twitter.