Euro HCL still in play
I'll do some quick market updates from time to time when I have some thoughts I want to say out loud.
As I mentioned in the last Weekend report I'm expecting a HCL from the euro on the FOMC meeting. Monday we had a small rally and the HCL scenario was looking a bit shy, but now that euro is heading slightly lower and the 3 day RSI is edging lower as well, this scenario is very plausible.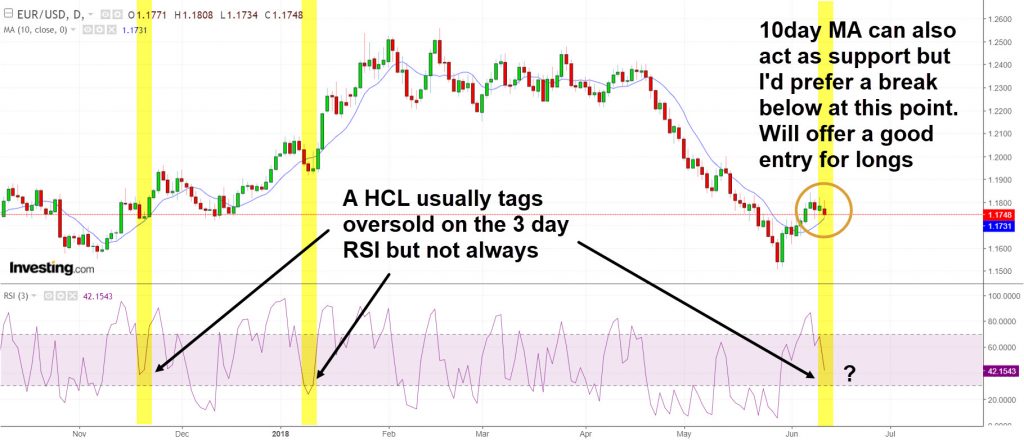 As some of you might already know, golds' volatility has been really low in the past months. Lower periods of volatility are often followed by higher periods of volatility. The spike on the VIX in February was a prime example of this.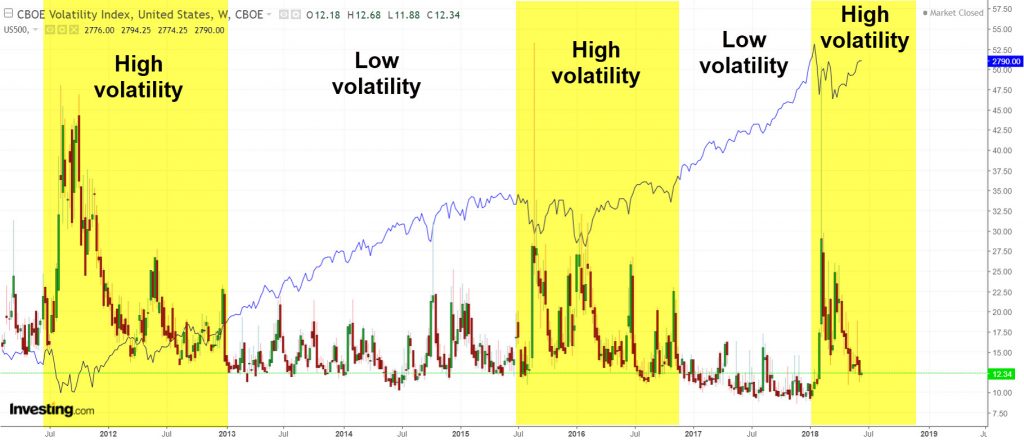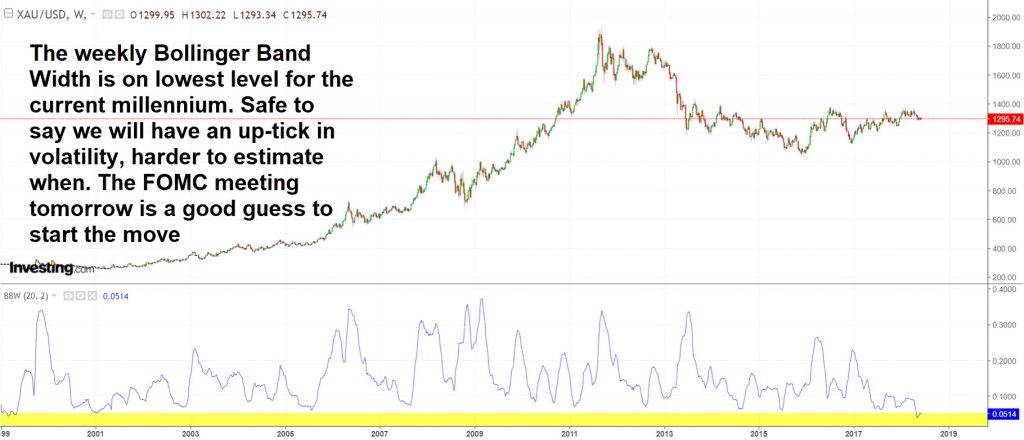 Tomorrow is the FOMC meeting and at this point I'm expecting an increase in golds' volatility and so I bought a futures option straddle to play the increase in volatility. GC Jun29 1300 Straddle NYMEX is the name of the straddle on my TWS trading platform. News and events like these can act as event triggers but they do not lead the markets as I explained in a recent article 'What is Smart Money'. I'm also expecting that gold and silver will be higher in the next one or two months and so I have some December calls for silver. Those have plenty of time left and so the straddle is a volatility play and a bit of a gamble in that way but the calls are longer term views on the market direction which is up for gold.
If cycles terminology is still odd to you, please see the terminology page.
To receive instant notifications on new posts, follow SKAL Capital on Twitter.